6 Superior Quality Hardware Choices To Boost Beauty Of Kitchen Cabinets
Knob or pull? Brass, Stainless Steel or Acrylic? Small or big? Kitchen cabinet hardware is more than just an appealing décor idea.
Knobs and pulls keep your cabinet free from dirt and help to protect your cabinet finish because you are not transferring the oils on your fingers to the cabinet fronts. Plus, while they're little, they can actually make a huge impact on the look of your kitchen.
But with thousands of options in style and designs out there, how can you select the perfect cabinet knobs and drawer pulls to make the best impression?
Take a look of this variety of decorative hardware Ideas into consideration before updating your kitchen cabinet hardware.
Cabinet pulls and knobs aren't always considered as they should be, but the style and finished that you pick can really make big difference to facelifts of your kitchen space.
Let's Take a Look to our favorite cabinet hardware collection of various style and finishes.
Brass is an ideal way to warm up your modern and contemporary kitchen design. Brass Cabinet Handles, Knobs and Pulls look especially amazing against the dark cabinetry for a high contrast aesthetic.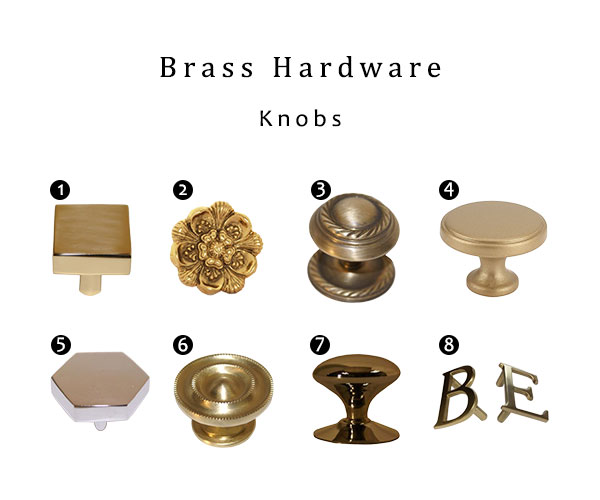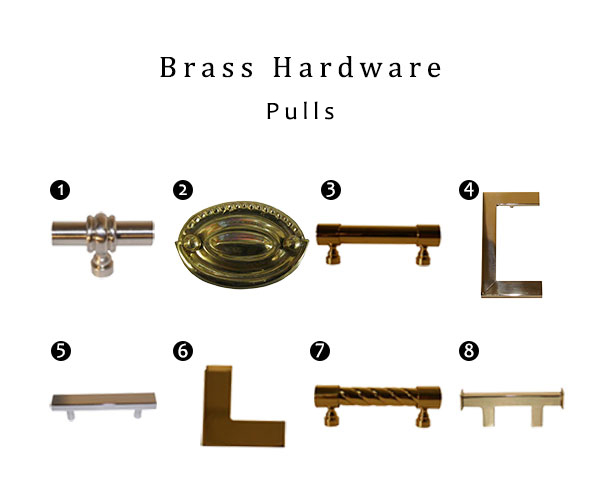 2) Stainless Steel
Stainless Steel Cabinet Hardware is widely popular amongst the cabinetry trade industry. These are heavy duty, the long-lasting option to transform your kitchen cabinets, cupboards, drawers.
This category has one of the widest varieties in the hardware line. As one of our most popular finishes, we've created an entire suite dedicated to solid stainless steel cabinet pulls, knobs, handles, and accessories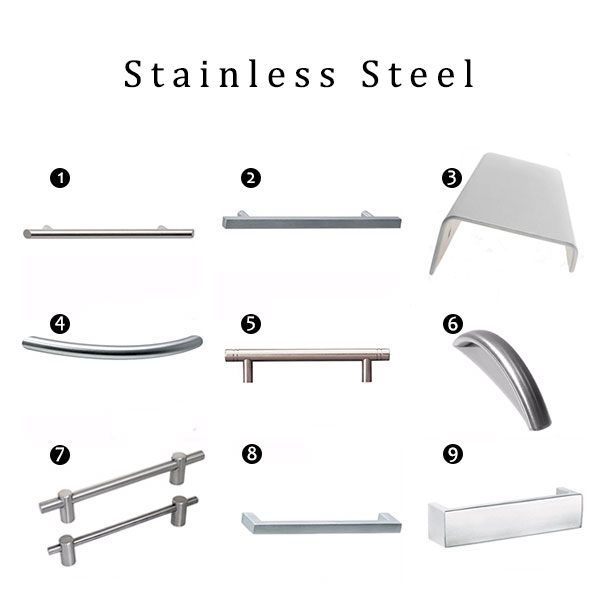 Beautifully design Antique Roma finished drop handles to elevate your furniture piece with this drop pull that is more than ordinary.
Antique Cabinet Knobs and Pulls add a vintage charm to drawers and doors. The shape and character of this unique cabinet hardware are authentic. Lightweight and Nice finish, Thin but sturdy, great for decoration.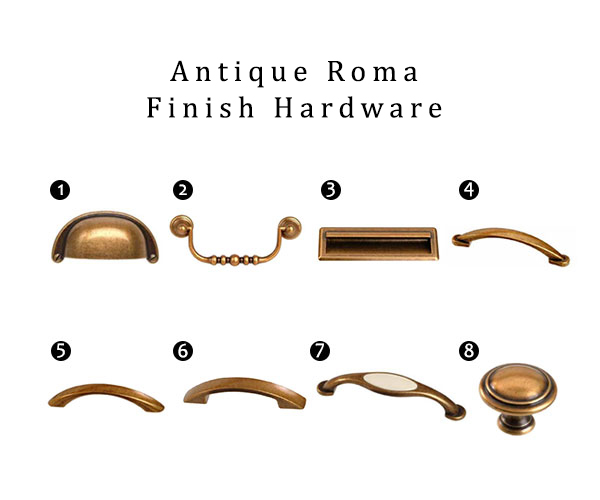 Modern and contemporary brushed brass cabinet pulls to match your style and budget. Intensify the overall look of cabinets by installing unique cabinet pulls.
Spectacularly brushed finished drawer pulls for charming home interior.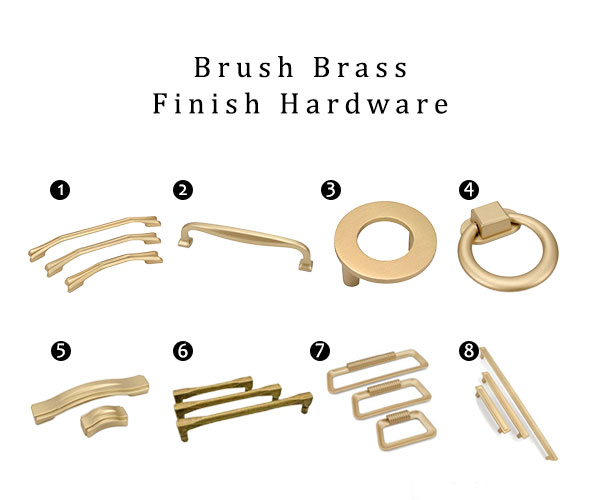 5) Black Hardware
Black is classic, simple, understated and will always be in style. It also works with almost every color of cabinet and style of kitchen.
So here are some of our favorite Matte Black Cabinet Hardware Selection.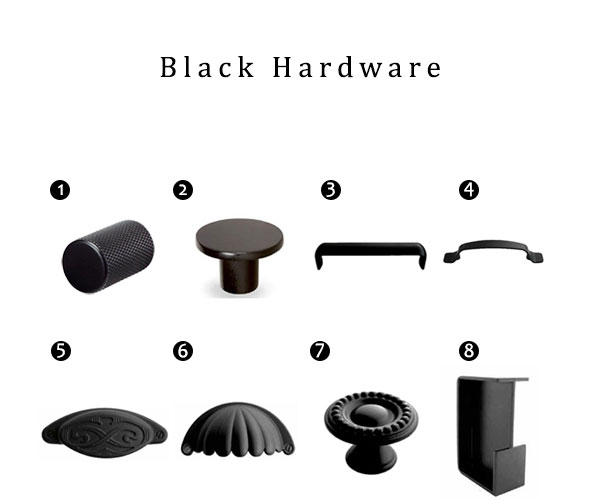 Designed with elegance and sophistication in mind, These Acrylic Lucite Cabinet & Drawer Pulls Designed to Suit Your Needs!