Products tagged with 'Drapery rod hardware'
1
This sleek design combines the popular ball and windsor designs into one unique style that will add an eye-catching touch to your drapery.
Vintage curtain rod finials on either end provide a visually balanced appearance.
2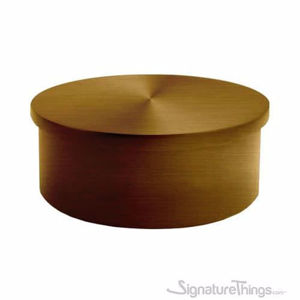 Flush End Cap for 1", 1 1/4" and 1 1/2" Brass Rods is a good way to Cap the rods for a clean finish if the edges are exposed. This cap is inserted inside the tubing for a Flush finish.

Decorative curtain rod finials add a refined sense of style to any space. Perfect for brass curtain rods accessories for a bedroom, living room, dining room, office, or kitchen.
3
This standard center support bracket can be used for wardrobe hanging rods, drapery, and tubing. Add a drapery rod, center bracket, curtain rings, and tie backs for a complete look. The Diameter is the Inner diameter of the bracket, So match it with the same diameter rods.