Products tagged with 'curtain'
1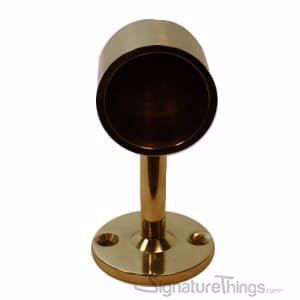 Standard Rod End Bracket are made of brass for durability and reliability. which are able to mount securely to ceiling or wall. You can use this Closet Rod End Support with Brass or Lucite / Acrylic Rods.
You can use it to hang closet rods or tubing using the standard rod end bracket. These Closet rod brackets come in particular diameters, so match these with rods that have the same diameter.
With this sturdy closet rod holder, you can provide additional support to your new or existing closet rods & brass tubing. These closet rod end bracket will keep your wider clothes rods from sagging and require no tools for installation.
Our Brass closet rod center support bracket is crafted from high quality brass to keep it looking great for years to come.
Price is per bracket, you will need two brackets to install a Rod / Tubing...
2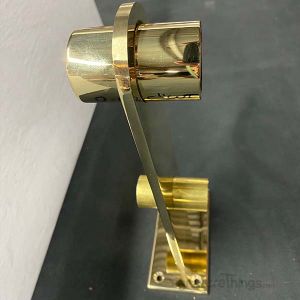 This standard Double Center Drapery support bracket can be used for wardrobe hanging rods, drapery, curtains, towel bars, and closet tubing. You can use this with Brass or Lucite / Acrylic Rods. The Bracket can be customized to any Diameter rod combination. This is a new product, additional information coming soon. If you have questions please call 480-463-1912
Decorative Double end or center support bracket can be used to mount 2 curtain rods. Create layered treatments for light and privacy control.
Call 480-463-1912 for pricing