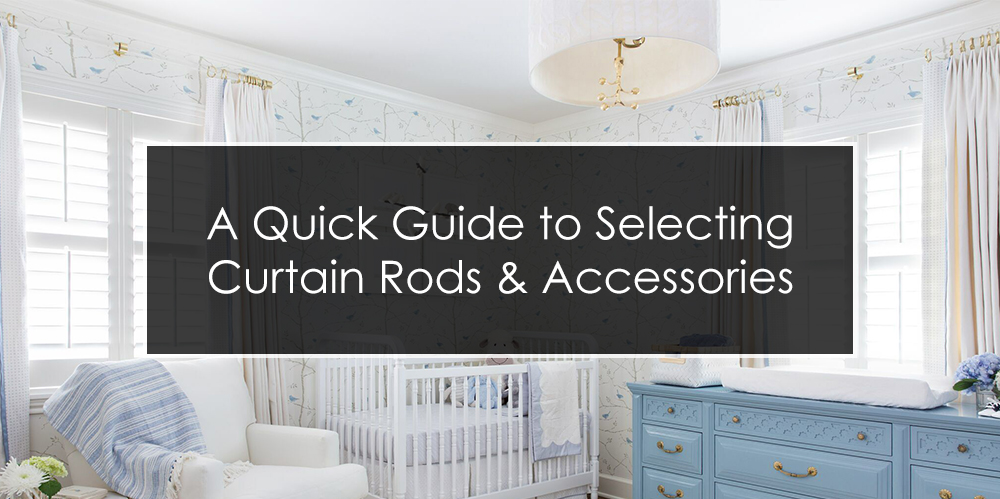 Curtain rods should be functional as well as decorative. Window treatments have always add style and are important for maintain the privacy of your space. We bring to you the best curtain rods whether you have just moved into a new home or are redecorating your house. Below are some of the curtain rods and hardware that offer pure functionality and finishing.
But, before we proceed further, here is what you should know -
Stainless steel, Brass or Nickels are great in kitchens or bathrooms
Copper or bronze may work better with lighting and fixtures
Best Overall Curtain rod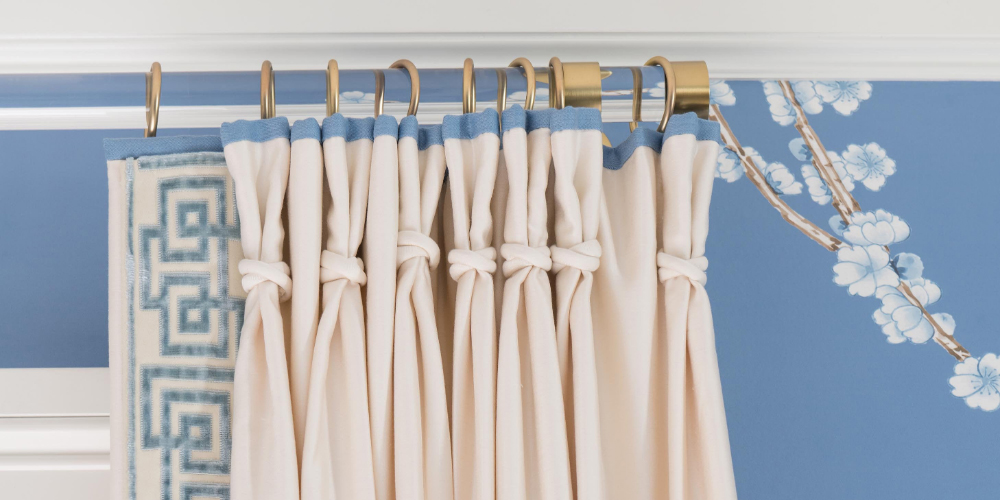 Classic brass rod tubing adds a touch of class to any room in your home or office. A clear crown finial and an all-white rod or Lucite rods with decorative brass finials are classic piece that complements many styles of curtains or bedding. These are classy pieces that are elevate the look as well as are durable.
Curtain rods with No Drill Fuss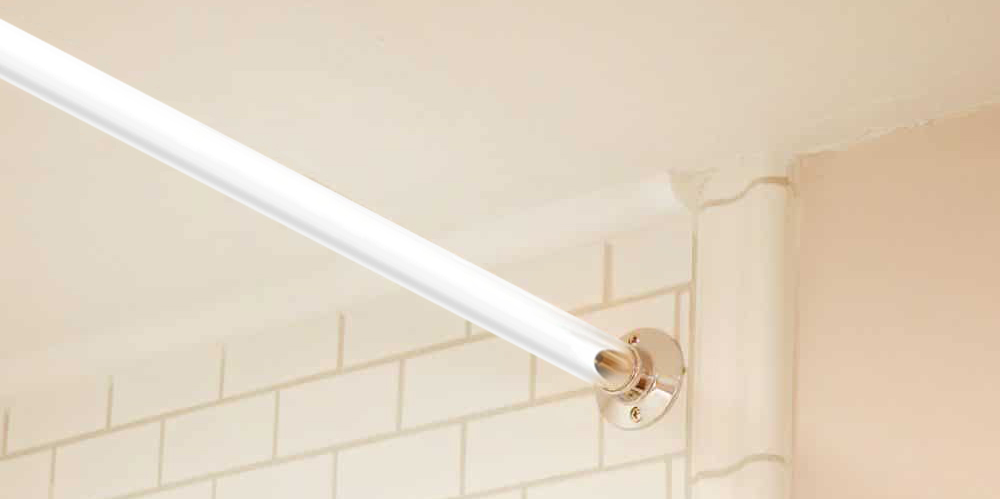 Room Dividers or tension rods can free you up from stressing. This can be great for renters where the landlords put up lot of restrictions. It doesn't require any hardware to install. It comes in different adjustable sizes and varying colours like gold, silver, black, and white. Simply match the colour as per the theme of the room.
No Adornment Rods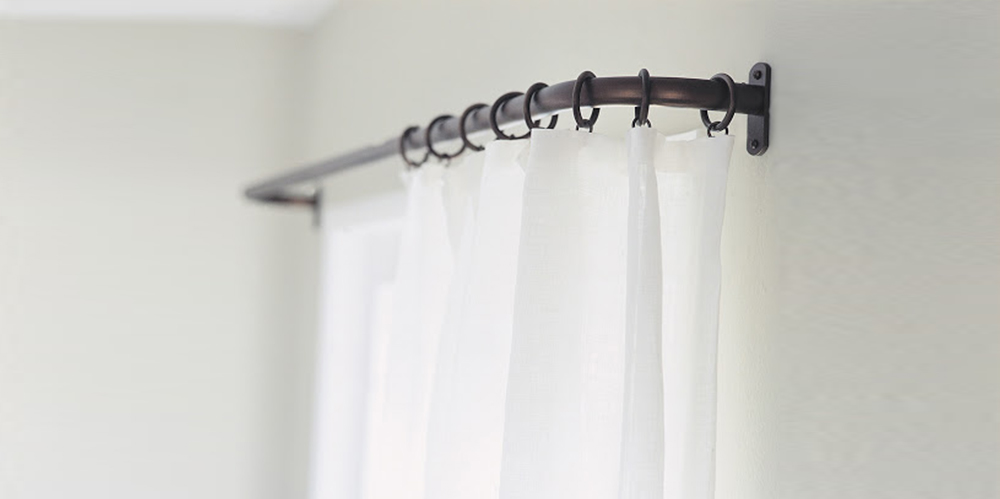 Some curtain rods are simply meant to blend in seamlessly with your already existing decor. They hardly have any adornment and no finials. They are a great economic option if you're just looking for something to get the job done. They are even durable enough to hang heavy or blackout curtains.
Free Gliding Shower Rings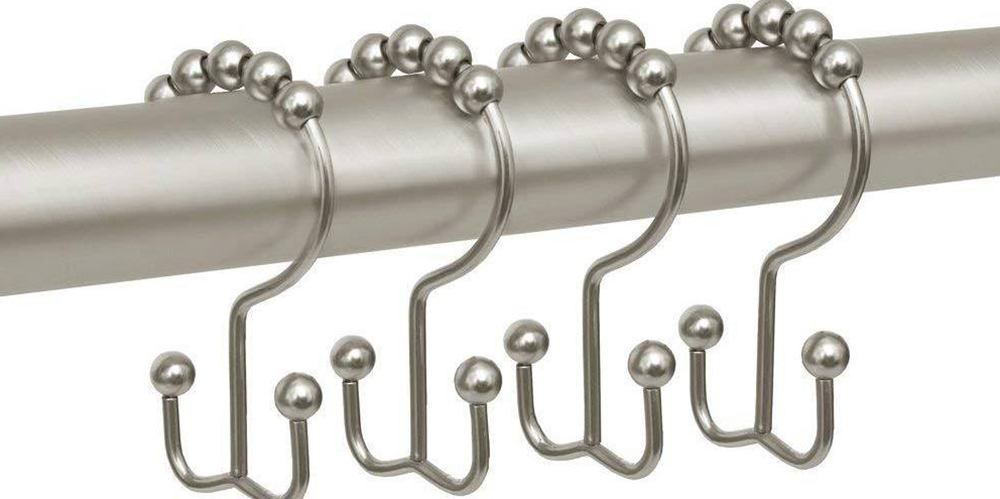 Double Shower Curtain ring are non-magnetic metal and is corrosion-free. You can install them indoors and outdoors as they stay long without rusting. They offer free gliding action on any shower rods or curtain rods. Use this for Double Shower Curtains: Liner and Decorative Curtains. These are made of heavy metal.
Ornate Luxury for thin Curtains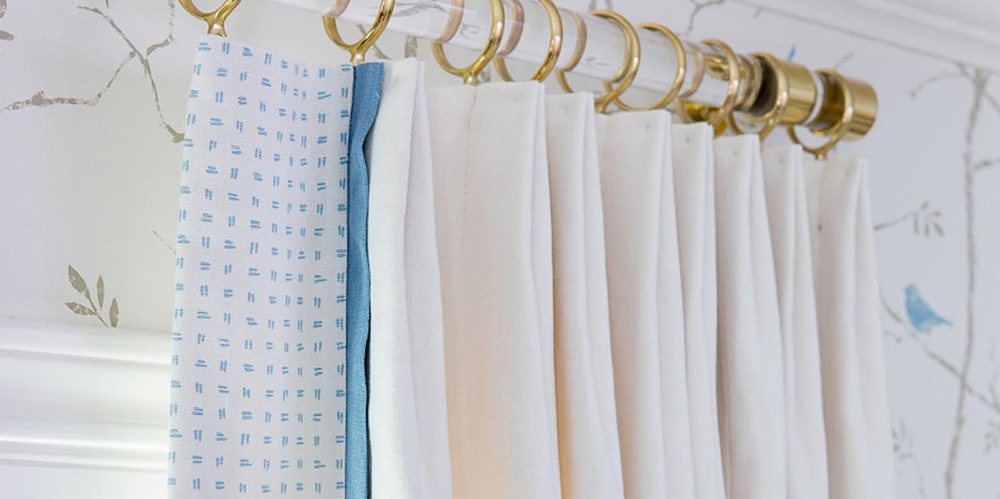 Lucite Acrylic rods with decorative finials are great for thin or sheer curtains. The ornamental finials add extra character to the rod and your room by extension. Light weight rods make installation an easier process.