Products tagged with 'traditional design'
This brass-Lucite combination of Lucite Cube Handle set is perfect for adding an accent to your contemporary home. Add a charm to your entryway with this acrylic handle, the masterpiece.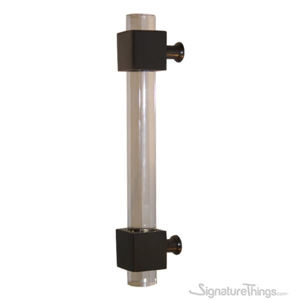 Fine craftsmanship is the highlight of this Brass Cube Lucite Handle. Made from premium grade Lucite and long lasting solid brass, this substantial Lucite Handle will be a memorable piece in your home.
The Polished Flush Pull provides an appropriate clutch to uniform to any cabinet or door. It has a clean, rectangular design and D shaped rounded in all the right places. Choose from a wide range of European-crafted fine decorative rectangular design and D shaped rounded hardware that complements all styles of kitchens, bathrooms and furniture cabinetry.