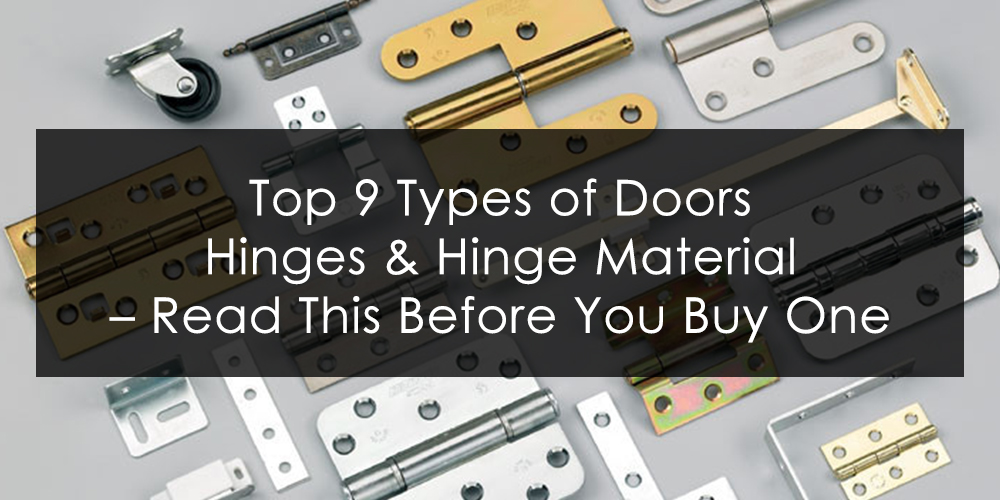 Top 9 Types of Doors Hinges & Hinge Material – Read This Before You Buy One
Door Hinges are the essential hardware that allows doors to pivot on one edge while opening and closing. Hinges can also be found on a variety of cabinets, ornamental boxes, doors, or other decorative containers. There are many different types of hinges designed for different uses. Here are the 10 major categories you should know about.
Top Hinge Types for Cabinet Doors, Cupboards, and Other Furniture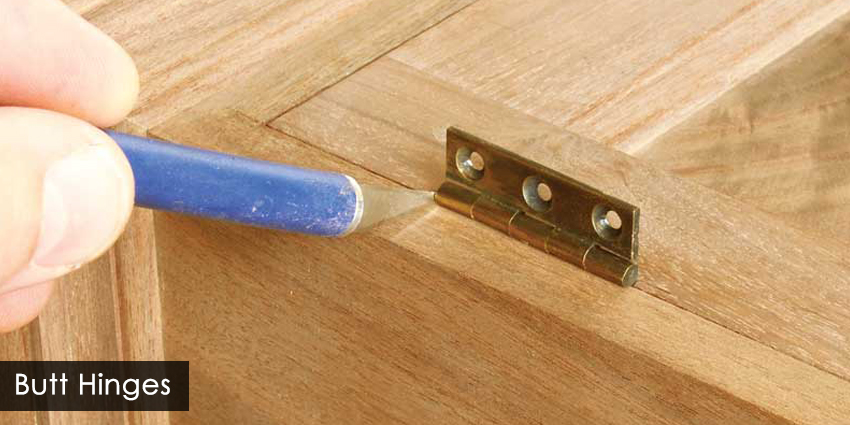 Butt Hinges are the most common type of hinges used for every basic place like windows, doors, cabinets, and almost all kinds of furniture. It is mostly made of steel, brass, or stainless steel to avoid corrosion. They consist of two rectangular metal plates with screw holes joined either by a pin or a rod. Brass Butt Hinges are more preferred than steel ones owing to their durability and quality look.
2. Concealed Hinge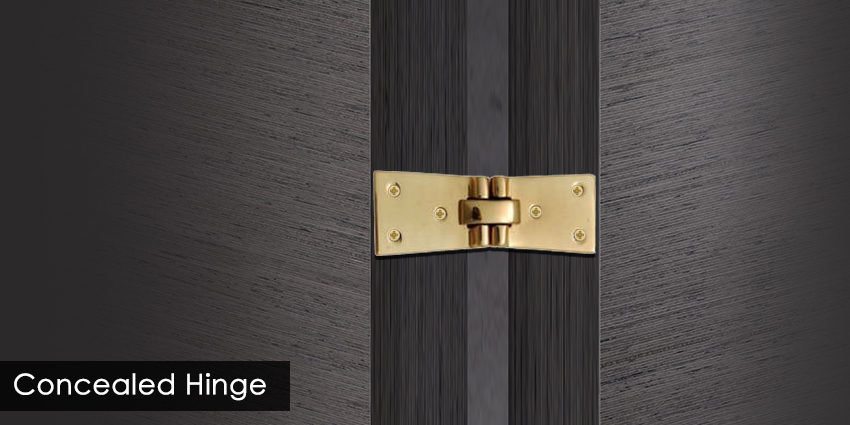 Concealed hinges are also known as 'Invisible Hinge'. These hinges are not visible from the outside of the assembly and are used for cabinet doors. There are two types of concealed hinges - Full Overlay and Half Overlay.
Full overlay hinges are either used for individual cabinets or the cabinets at the end of a group of cabinets. This type of hinge rests completely on the sideboard with a 0 mm bending. Thus when the cabinet door is closed, it covers the sideboard completely.
Half overlay hinges are used for pairs of doors in the middle of a line of cabinets. Half overlay concealed hinge have a bending of 8 mm, thus when the door is closed, it covers the sideboard partly.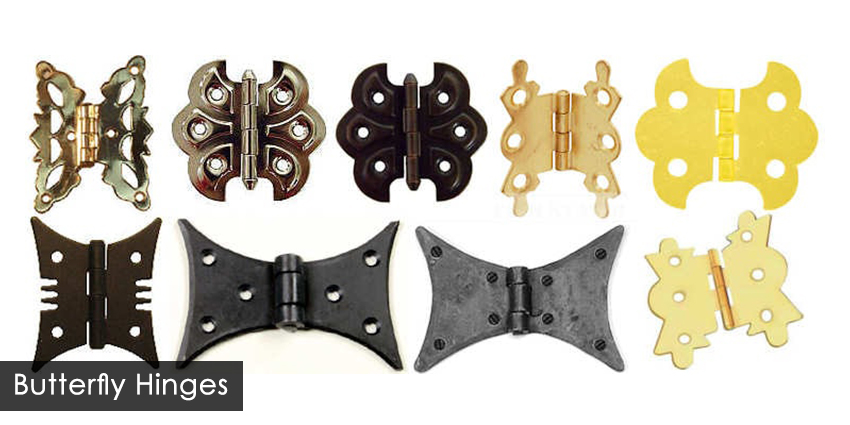 Just as the name suggested, butterfly hinges are constructed with consideration to both functional and decorative design. It is best used to adorn jewelry boxes, display cupboards and cabinets, and other decorative containers where the hinge might be visible. They are available in different textures and finishes it comes in different color options. They are designed to look like a butterfly, and as their name suggests they operate as lightweight, decorative hinges just like butterflies. They can however, be produced for heavy-duty format to show off large, castle-type doors and window casements.
4. Flush Hinges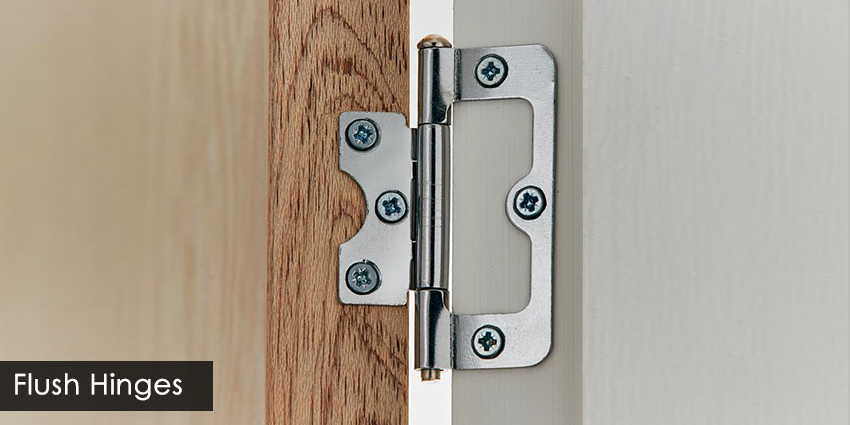 Flush hinges are quite light unlike the sturdy butt hinges. They are less durable and cannot be used for very heavy furniture. They are best suited for lightweight cabinets, cupboards & doors.
5. Flush Hinge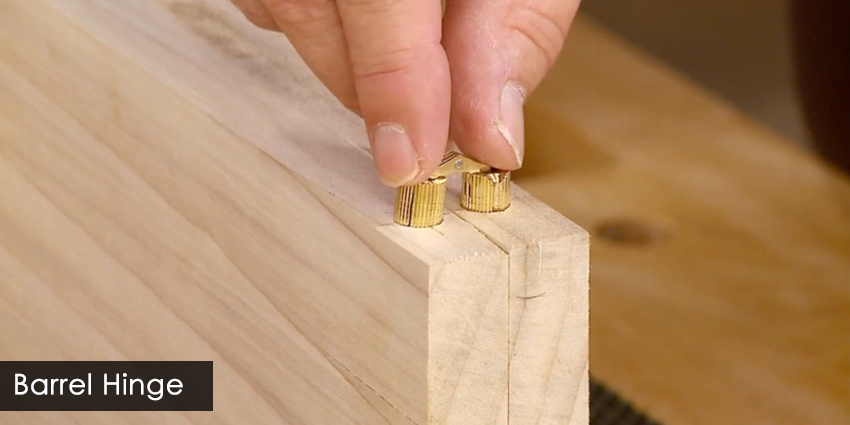 It consists of hollow spherical barrel-shaped section components like a barrel which is joined to a pivot for movement. Materials from which hinges are made include brass, bronze, and more.
6. Spring Hinge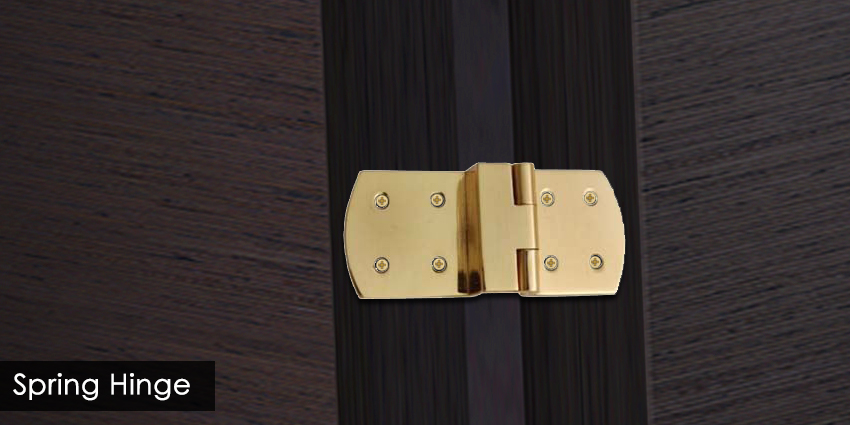 They act as an option of door closing devices. These hinges use the property of a spring that gets the door back to the closing position on its own. Double action spring hinges are used for interior applications that allow for movement of doors in both directions.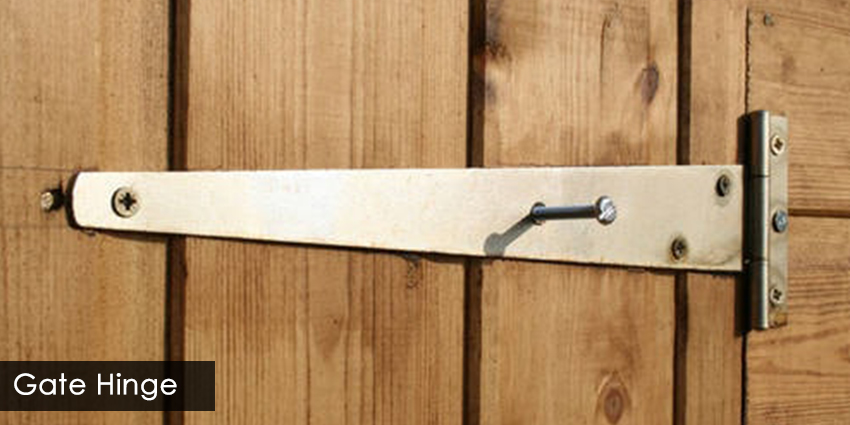 These hinges are ideal for either light and heavy-duty places or gates. Available in stainless steel, brass, bronze, and other high-tech materials these consist of an L-shaped screw that is fitted into the post and is attached to the gate.
8. Barrel Hinge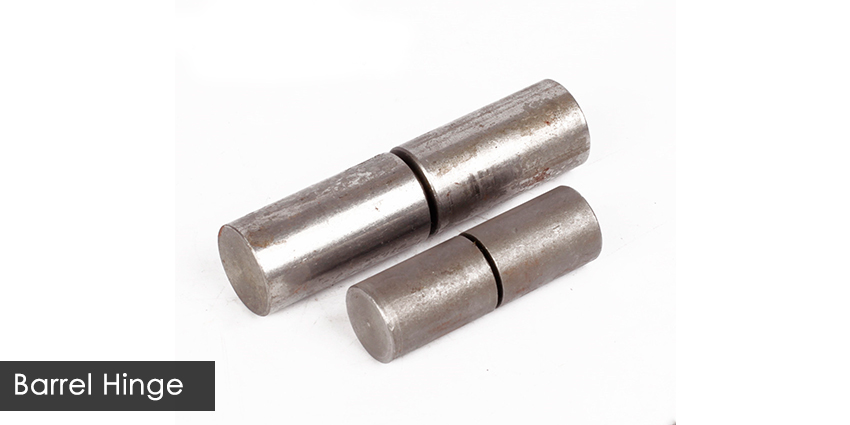 These are generally used for gates and applications having low loads on the radius
9. Piano Hinges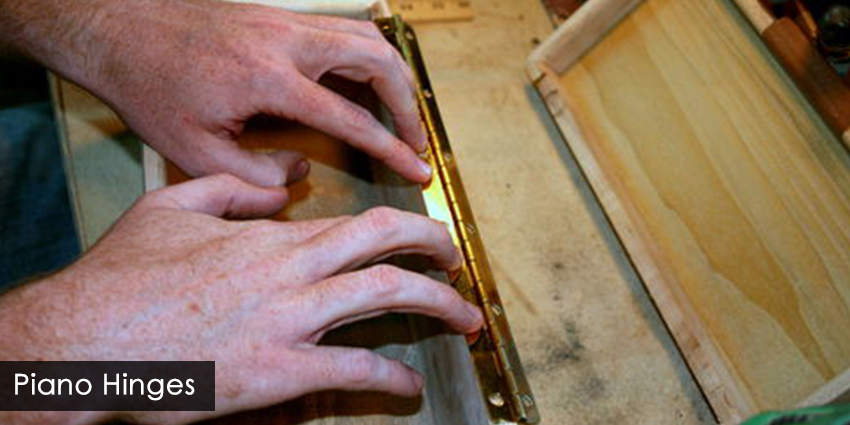 Continuous hinge or Piano hinge is used to secure the lid of a piano. Its application ranges from toolbox, folding wall partitions, shower doors apart from the obvious piano construction.
Hinges need to be able to withstand the stress of consistent opening and closing. To fulfill this door hinges are made of stainless steel, brass, and bronze. Brass is basically more durable metal that can withstand extreme weather conditions—including rain, salt air, smog—and can form thicker hinges than stainless steel. Both materials also respond well to finishes, so they can be affixed with a broad array of colors to complement many different paint coats.
It is always best to ask for assistance to help in making a final decision. You can always contact us to help you with your queries.