Products tagged with 'oriental'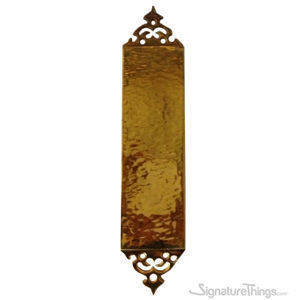 This stylish push plate can be customized to match your design. Get it in a plain finish or hammered-look finish. high quality brass and offered in your choice of custom brass finishes that highlight every details.
This Oriental Push Plate features beautiful etched detail on the surface of the plate and plain at the edges and comes in several finishes. This ornately designed plate will add a unique touch to most styles.