Products tagged with 'Lucite Rod'
This is a Custom Connector build to connect 2 pieces of our tubing to make a longer span. Typically the cut is hidden within the Center Rod Bracket.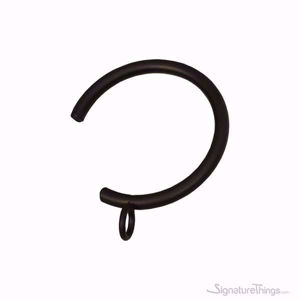 C Shaped Iron Curtain Ring With Eyelet. Available for special applications with 1" and 1-5/8" rods and Bypass brackets only. Recommended for large curved rods or excessive spans. Price is per ring.
View More Options for Iron Finishes
This Lucite Acrylic Solid Rod is guaranteed to work with our Standard Brackets. Use it for curtain rods, shower curtain rods, rods for wall hanging, and many other light weight uses. These are not recommended for Closets.