Products tagged with 'key hook rack'
1
The graceful undulating lines of Solid Brass Display Wall Hooks bring a refined elegance that can be easily incorporated into any décor to modern. This durable Solid Brass Display Wall Hooks is perfect in entryways for winter coats, hats, display merchandise in store, in closets to display those expensive Bags, bathrooms, and kitchens. Anywhere actually...
2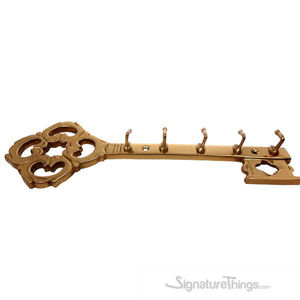 Hang your keys up in style and never lose them with this elegant key shaped holder. Beautiful brass key hanger organizes keys with 5 sturdy key hooks.
It will add a nice touch to your decor, and last for years to come. This key hanger will make a great stocking stuffer, and gift for friends and family.