Products tagged with 'interior door handles'
1
This brings elegance to your cabinets from common wire pulls which are 1/4" Thick. All brass Pull that can be used for a nice delicate space.

This Elegant modern drawer handles PERFECT ADDITION TO ANY kitchen cabinet, furniture door, cupboard, desk drawer, wardrobe drawers, shoe cabinet, chest, bookcase and much more!

Made of high quality brass with multiple finishes, Sturdy and durable, practical for a long time.

Our Decorative Cabinet Hardware can be used across the home to revitalize your kitchen or bathroom and can offer an update to any furniture piece.
2
Pioneer in the brass hardware industry, We offer supreme quality brass Alphabet Pull. Now you can use Alphabets to describe the purpose try" BEER", "Pantry" , "Kitchen", "Office" or spell anything and have fun. We will use the Alphabets you pick and create a custom pull just for you.. You can use these on a wall as signage (casts dramatic shadows). Lots of possibilities.

Solid brass cabinet knobs are ideal for redesigning any kitchen, bath, home or office. Available in a variety of finishes and sizes.

Widely suitable: the decorative cabinet knob is both beautiful and practical, suits for drawer, wardrobe, cabinet and other furniture, can match with different style of home design, good for your renovation project.
3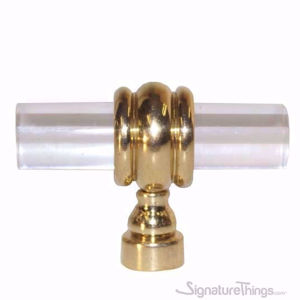 Add a touch of elegance to your cabinets or drawers with this retro style brass and 1/2" diameter lucite pulls. The Brass piece is Approximately 1 - 1/2 inches high.

High End Designed custom Lucite cabinet Handle. Made to order sleek and sturdy Lucite and solid brass. Fabulous fit for cabinets, drawers, and any furniture.

Our lucite hardware can help you wow your guests without breaking your budget. From soft to striking or simple to bold, our huge selection of lucite cabinet pulls, will give your home a fresh and more finished look.

Whether the look is Modern or Transitional,our store has the style and color to turn your room into the impressive( and affordable! ) show place you long for.