Products tagged with 'hobo crossbody bag'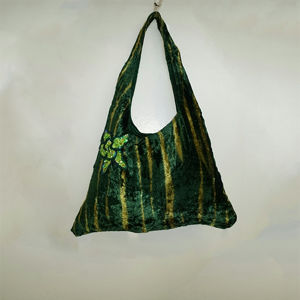 Deep green velvet hobo, with stripes and a sequence flower embellishment which is removable.
Can be used as a broach.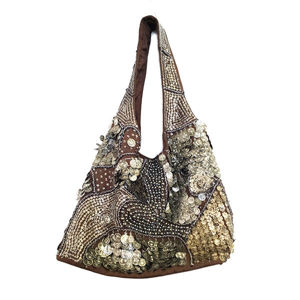 100% Cotton canvas hobo with metal art .
Geometric patterns with metal embellishments of different shapes and size stitched together to create a unique abstract flow .
Metal closer with a string dog hook closure too. YKK brass zip pocket inside.
An all season unique hand crafted hobo which defines a rare look.
A large velvet Hobo. Multi color with crystal.
Metal and thread embroidery in the center and abstract strips on the sides.
A combination of gold and black makes it a dawn to dusk bag.