Products tagged with 'flush pull door handles'
1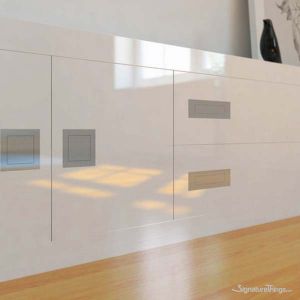 These are Spring Flush Pulls mode with AISI 304 Stainless Steel with Plastic Components in brushed finish. They are Spring Loaded to stay shut for a clean look. Press fit and glue to the opening in the furniture or cabinet.
2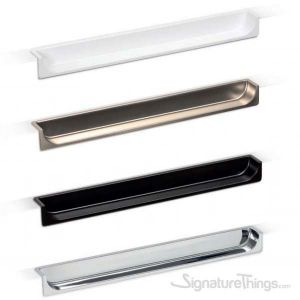 HIDE Flush Pull in Polished Chrome, Brushed Nickel, Matte White or Matte Black
Available in 2 sizes, 5 finishes
Hide is a handle inserted into the cabinet, with sober and minimalist lines. Its finish in stainless steel, shiny chrome, matt white or aluminum look makes it the ideal model for compositions in search of simplicity and functionality. The new trendy finishes, brushed gold and matt black, allow Hide to be integrated into the most modern decors. All its finishes are obtained with maximum resistance paints.
3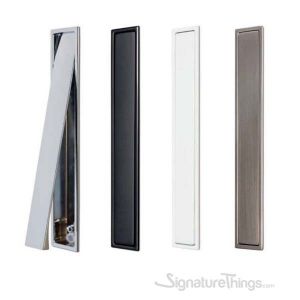 CLOS Flush Pull in Matte black, Polished chrome or Brushed nickel
Size : 6-5/16" (156.4 mm) Overall Length, 5-1/16" (128 mm ) CC
Available in 4 finishes
With a built-in handle for sliding doors, Clos facilitates the door's sliding mechanism. It works so easily - just by pressing the upper part - and the handle then opens automatically. It is perfect for doors and cupboards in rooms with limited space and for furniture with a "coplanar" mechanism. It can also be fitted to the face of the sliding door to make it easier to open.
Manufactured in Zamak. Available in finishes including matt black, bright chrome, and brushed black