Products tagged with 'flat black cabinet pulls'
High-quality stainless steel handles will add that unique touch that you have been looking for. Choose from a wide range of European-crafted fine decorative hardware that complements all styles of kitchens, bathrooms and furniture cabinetry.
Sleek and modern cabinet pull is the finishing touch to any cabinet Handles. Made from quality stainless steel these handles.
Note: Need Custom Powder Coating ?
- Add Custom Powder coating to the product, required extra 200$ setup fees.
- For Custom Powder coating Product visit: https://signaturethings.com/custom-powder-coating
- For More Details call us at 480-463-1912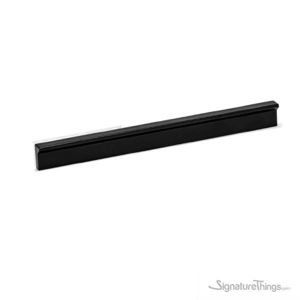 Matte black aluminum coated cabinet pulls is sturdy and look beautiful and serve your purposes. Give your home more finished look. Our furniture hardware can help you wow your guests without breaking your budget.
Give your room a modern look and feel for your cabinetry, bathrooms or furniture. Fasteners included.