Filling wall gaps with brass beaut
"Decorating your house can be extremely overwhelming as the options are actually endless."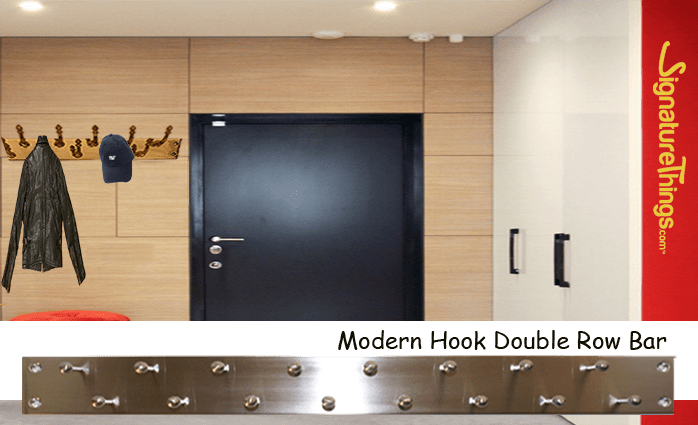 You might get super simple tips to decorate your living room, dining room or maybe your study as a whole with box full ideas. But then think of your daily accessories like your hat, your scarf or may be bikers jackets which slightly reduce your beautiful home for some time due to unorganized placing when you enter your place.
You would love to be organized for these instant stuff as well. Imagine if you could hang this stuff in the entry way of your home in a stylish and organized manner. Yes, it is possible. You can make this unnoticeable entry way wall to eye catching section with our Modern Hook Bar
made of premium quality brass.
This might not be super exciting idea to redecorate your home, but think about it, who would love plain boring door back with some artwork on the door, rather try to combine your artwork on the door with our brass beauty on the wall and make your home an unforgettable place for you when you are not in.