Products tagged with 'drapery hooks'
1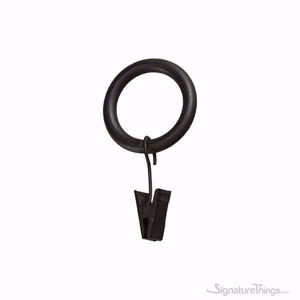 Iron Curtain Rings With Clips. Recommended for stationary panels only. Do not use with heavy panels. Not for use with batons.
Also, Choose iron finish match perfectly with your decor. Show your boldness through this unique hanging choice that will still secure your drapery.
The Price is per Ring.
View More Options for Iron Finishes
2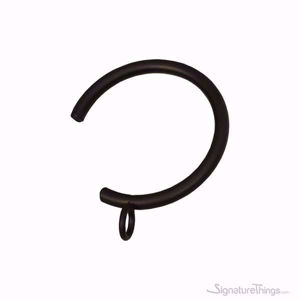 C Shaped Iron Curtain Ring With Eyelet. Available for special applications with 1" and 1-5/8" rods and Bypass brackets only. Recommended for large curved rods or excessive spans. Price is per ring.
View More Options for Iron Finishes
3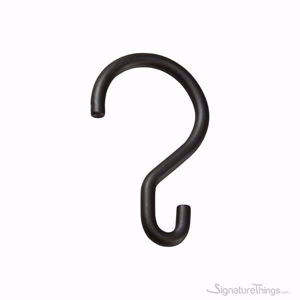 S Shaped Iron Curtain Rings. Use to hook on grommeted panels. Also, Fits all 1" and smaller curtain rods. This Iron Drapery Hooks Measures 3" from top of rod to inside of hook.
View More Options for Iron Finishes