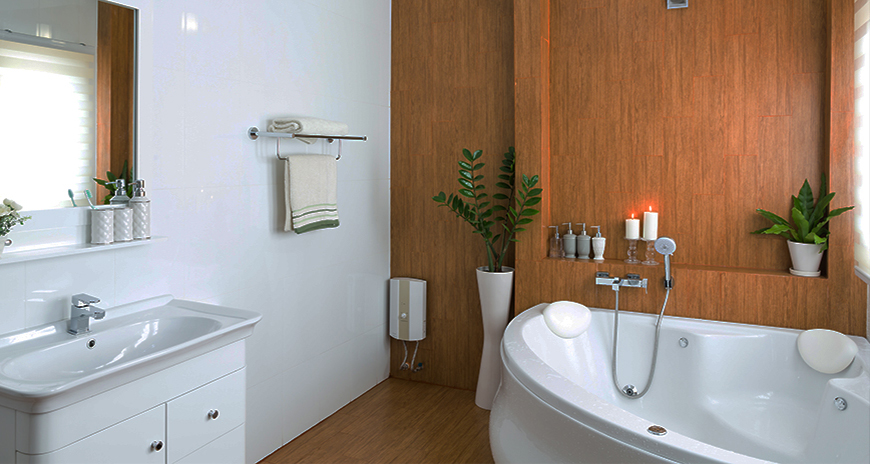 7 Quick and Easy Bathroom Decorating Ideas
If you're bored of walking into your outdated bathroom and need an excellent upgrade, we've got awesome bathroom decorating ideas for you that are inexpensive and simple to do.
The most powerful upgrade you can make in your bathroom involves brightness of lighting. Because the perfectly choose lightning and right colors will indirectly affect emotions. Specifically, it's not difficult expensive to do, but with bathrooms becoming larger and more elaborate, proper lighting is essential to making the most of the space.
Older lighting fixtures and fluorescent lighting cast unattractive shadows and odd color hues on your skin. Therefore, If updating a lightening fixture isn't so easy, you can upgrade the bulb with some of the new fluorescent bulbs that are similar in color warmth to the light cast on a bright, sunny day.
Once you've done with upgrading the lightening quality of your bathroom, Paint is next quick and easy decorating ideas to the bathroom. As soon as, the best option to pick light colors on a large surfaces like walls, ceilings and use darker, richer tones for accents.

Similarly, Before you paint a bathroom, always check first your selected color choices look in your new upgraded lightning because of color's shade change by their lightning effect.
Set a weekend aside, invite friends over and try a few of these ideas to give your bathroom a facelift.


Here is an overview of our quick and easy bathroom decorating ideas:
1. Paint

Paint your bathroom wall with the perfect color shade you have chosen. It is not always needed to choose the glossy color in the bathroom to encounter moisture. Matte finish paint to keep it from mildewing. So, just don't just paint the walls, paint your bathroom cabinets too.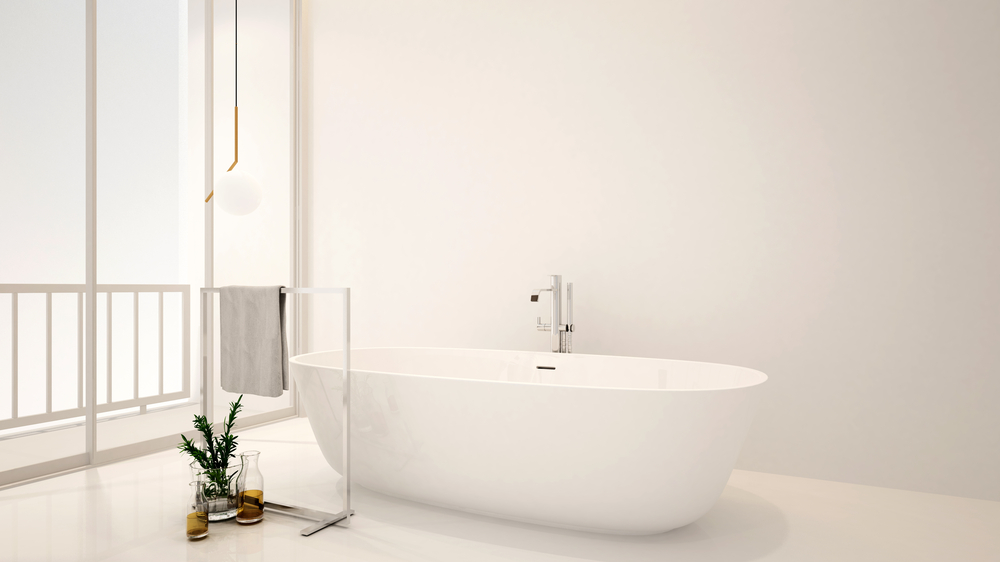 2. Lighting Fixture Replacement
There is a huge variety of lighting fixtures option available in the market. Replace your outdated lighting fixture with newly designed from home improvement store.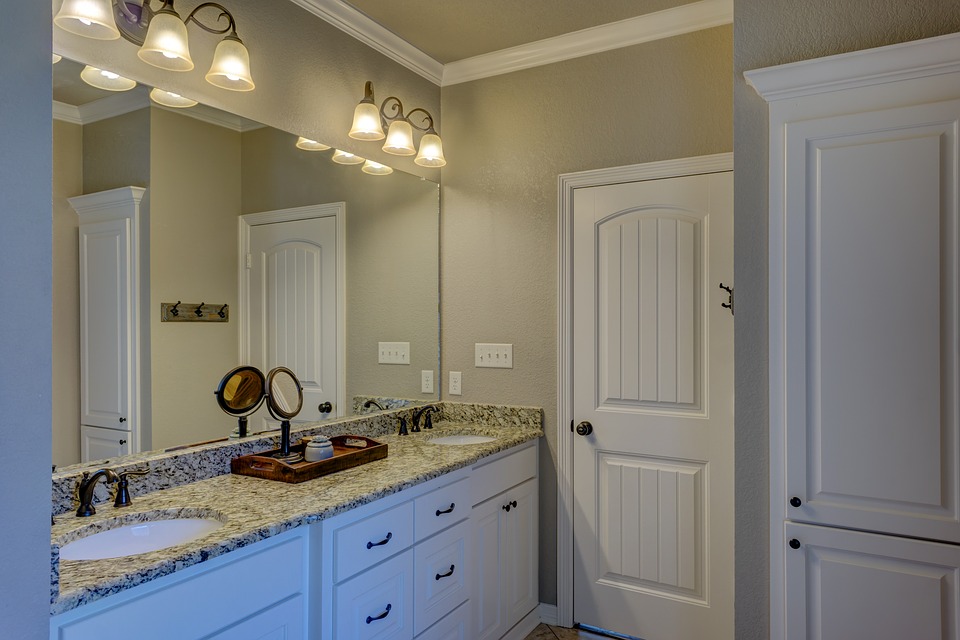 3. Bathroom Works of Art
Adding or updating the wall art in your bathroom can give it an entirely fresh feel. However, Soothing art print looks great in the bathroom. These bathroom wall hangings are sure to add style to your decorations.
Also, an easy bathroom wall decor idea is to use painted canvases. Simple designs and pictures can make a big statement. Paint the background of the canvas a solid color, and use white paint to write a word or message on the canvas.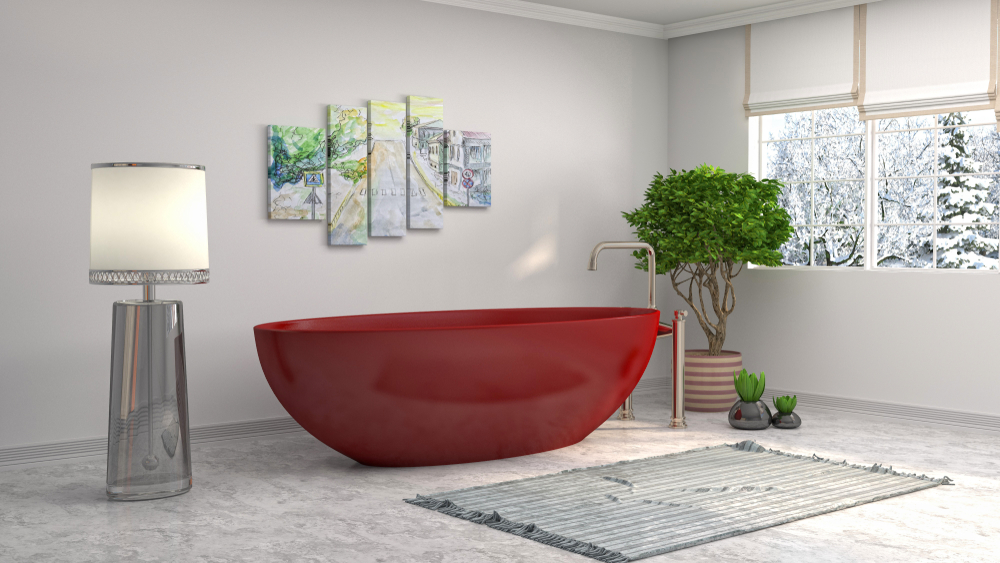 4. Redecorate Existing Tile
Give your bathroom ceramic tile a new fresh look by revamping it instead of replacing it. Try removable adhesive tiles. Also, they can be applied over existing tiles, onto the wall or any smooth, non-porous surface. Moreover, it looks like the real deal and can be removed without damaging the surface behind it.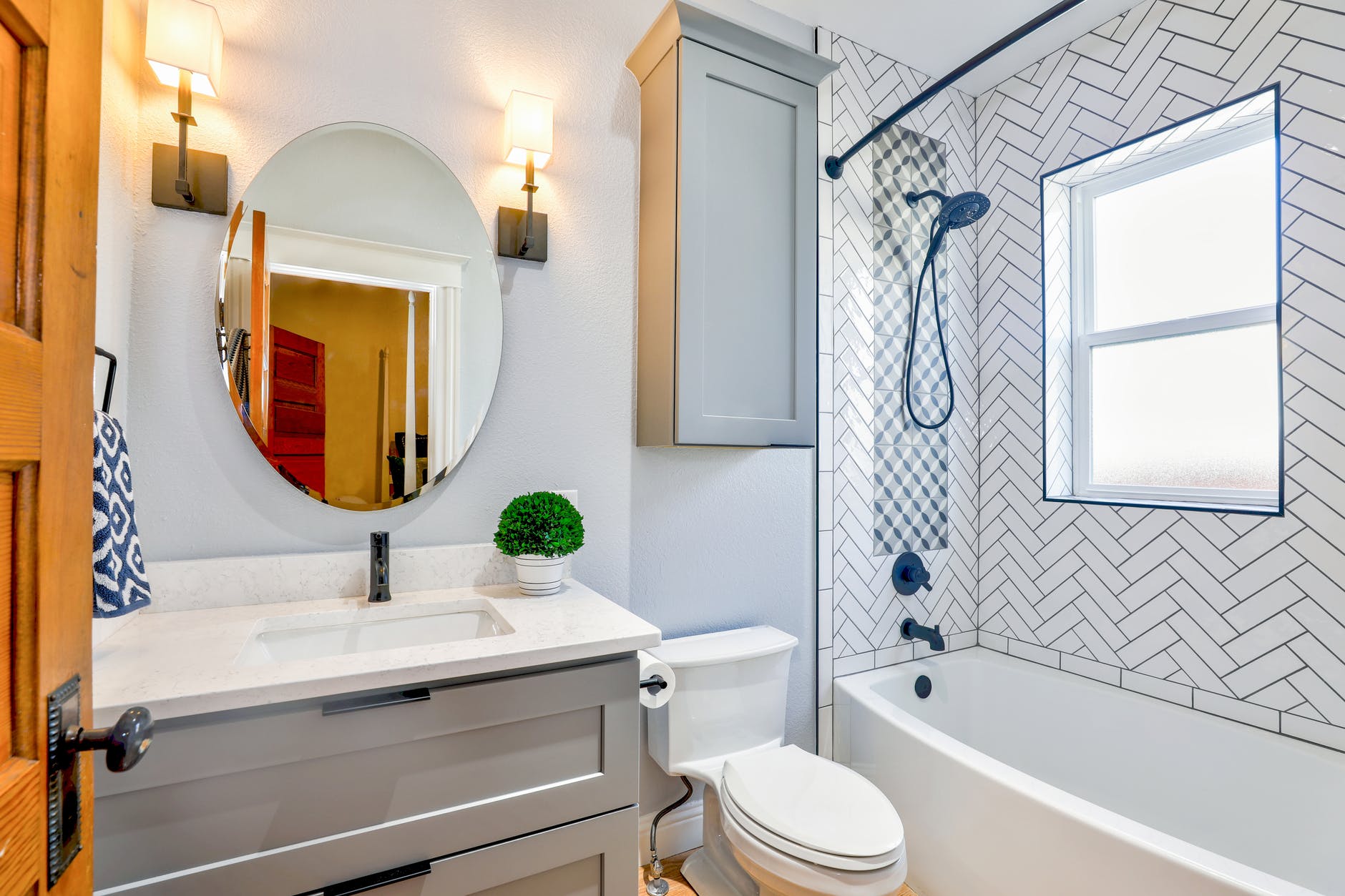 5. Upgrade Bathroom Hardware

updating old bathroom hardware is a very important factor in bathroom decorating ideas. Replace your old Cabinet Drawer Pulls, Toilet Paper Holders, Shower Curtain Rods, Shower Door Handles, Towel Holders, & more with the new ones that match your style and budget.

SignatureThings.com having a huge collection of bathroom hardware. Available in a variety of styles and finishes to match your bathroom décor.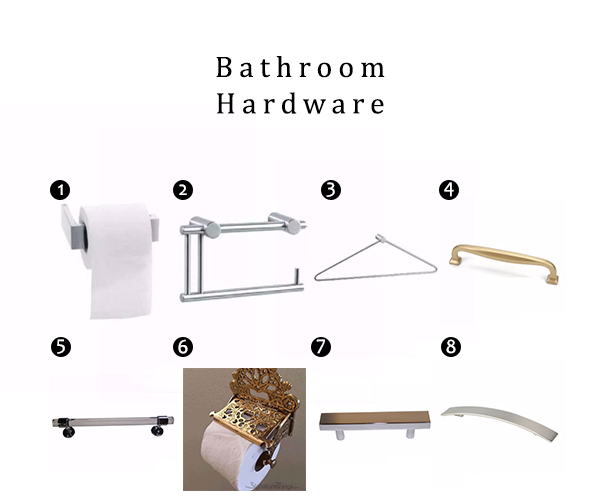 6. Maximize Storage Space with Wall Shelves

everybody loves extra storage space in the bathroom. Such as you can add pull out drawer into cabinets also, the best way is to add wall mounted floating shelves and brackets.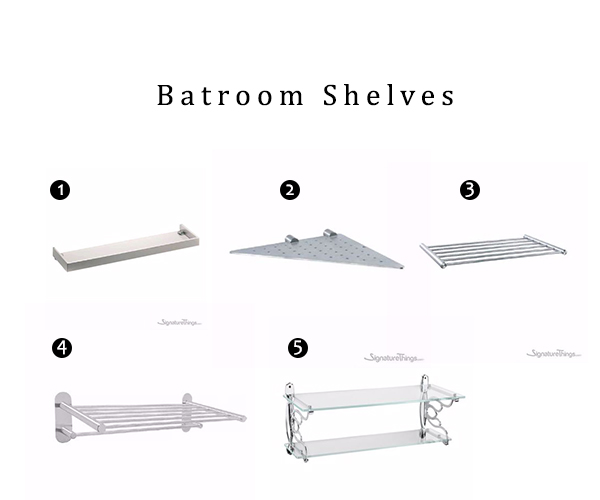 7. Upgrade Your Textiles
Last but not least bathroom decorating ideas are to upgrade your old textile in the bathroom. When you're ready for a new look, swapping out your bathroom textiles can be all it takes. Such as, try some towels in a different color, a shower curtain in a new pattern or a fresh bath mat.