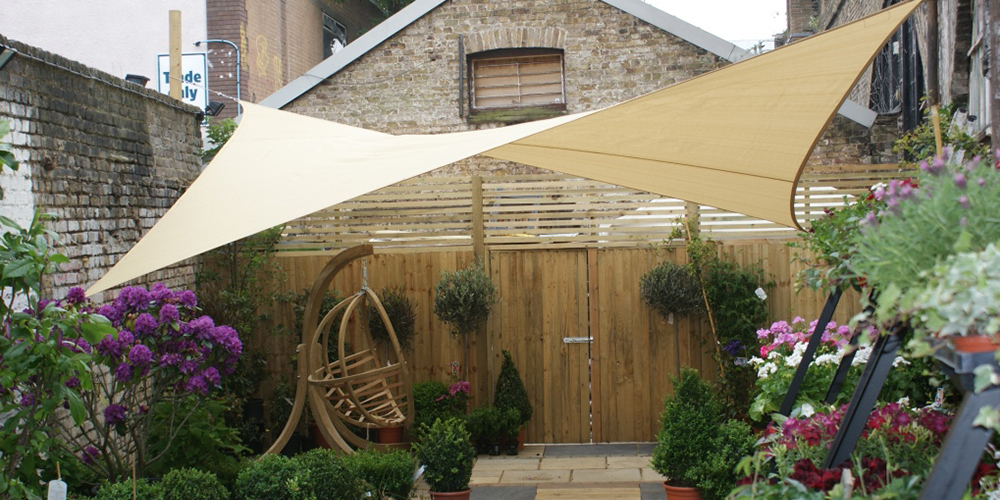 How To Have A Little Picnic In Your Backyard In This Dreadful Pandemic.
At these tough times of COVID-19, we totally understand how frustrating it could get locked up in this lockdown. One could feel mentally and physically ill confined in four walls for months and months. Also Work from home could add up to the stress. The only thing we're gaining is the weight due to lack of physical activity. The best retreat one can have is have a chill outdoor session in their backyard or farmhouse undertaking every precaution but also keeping the fun intact.
Everyone after some point exhausts from their daily routine and need a break, we all deserve it. So let me help you build a Pinterest style warm and homey backyards for late nights and early morning weekends. Outdoor entertaining is a quintessential activity, but the warm weather and sunshine that give us can make it difficult to keep you and even your guests cool and comfortable. Here are some instalment options you could have to expand the comfort in your houses or backyards or terrace or in your garden.
Shades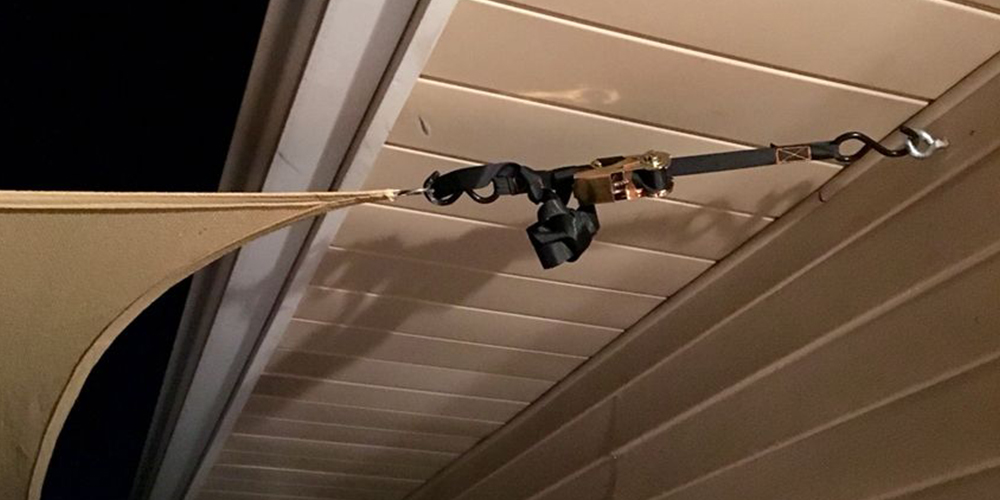 Shade sails and shade material are a colourful and stunning way to establish your own screened spot and some added protection from ultraviolet (UV) rays as well. Shade can establish a cosy feeling and add some adventure during these boring days. They can add an aesthetic feel without much effort. It's an end-moment solution which's easy on cash as well. Shade sail indications include attaching them to a house, tree, a structure (such as a deck) or installing in-ground posts to place your shade exactly where you need it. Just be sure to follow the attachment instructions, which is basically pretty easy for a common man and requires no expertise. The needed and best quality attachment accessories one could easily find from signatureThings.com
Portable fans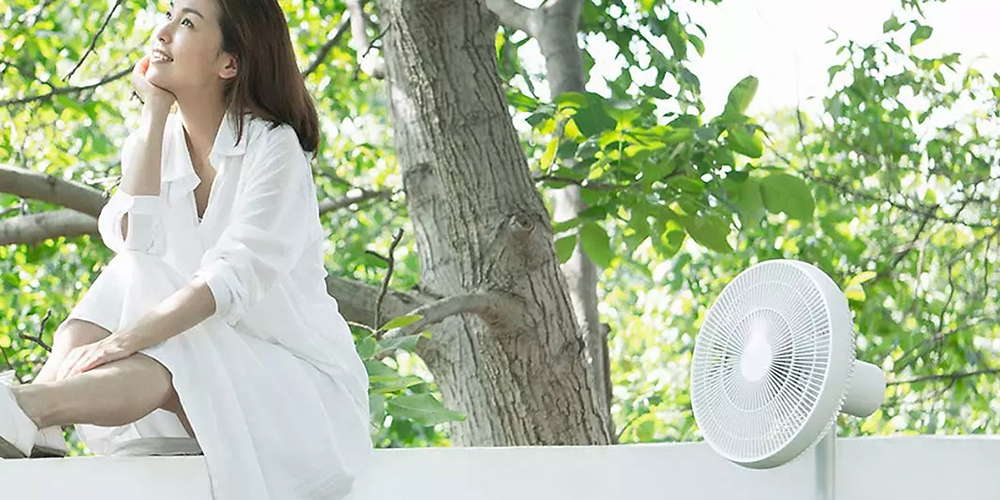 Another great alternative is using portable fans. It's understandable that you cannot be taken everywhere with you but once installed it does much good than any harm. it's a perfect escape from the heat while still enjoying Sun. One could effortlessly find a spot to install it or just keep it without much hindrance. They are economical and the best last-minute antidote from the torture of the outdoor environment. From room fans and floor fans formulated to disseminate the air through a room to smaller oscillating fans that fit on a desk or table to give you the feel of outdoor breezes indoors, a portable fan is an easy way to keep cool and comfortable.
Misters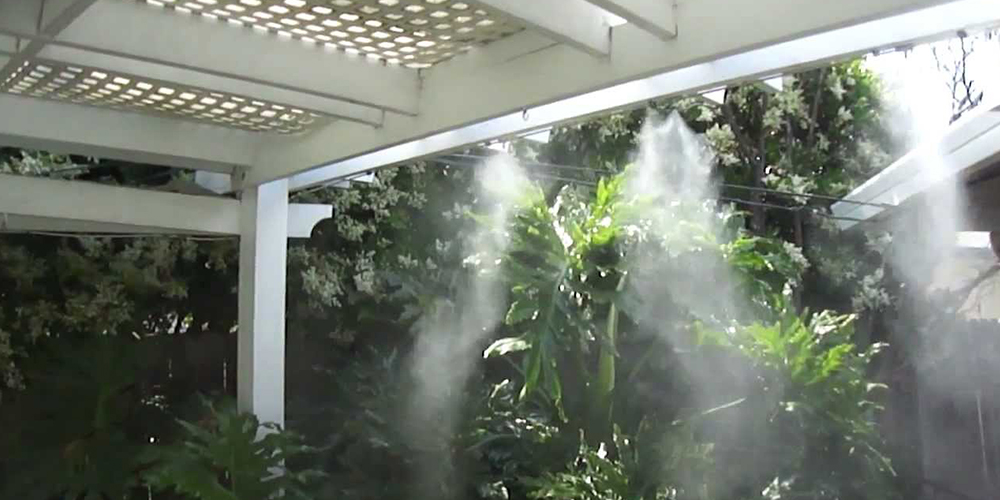 Misters are an alternative that is worth mentioning, since they are very accessible and provide a satisfying, cooling mist. However, any porch cooling option that uses water should really be used as a last resort in our current state of drought. It can be affixed to any garden hose or fixture and can reduce the air temperature in the instantaneous area by up to 20 degrees. You just don't need misters in hot conditions, misters could lift up the mood and create a good vibe as well, so no matter the weather, misters are must. If you want to cover a vaster area in a cool mist, consider installing a misting system, one of the things you will need for it is Adjustable Ball Handrail Saddlecontent, The systems can be used at outdoor spaces such as pergolas, balconies, porches or covered decks.
Pergolas and Gazebos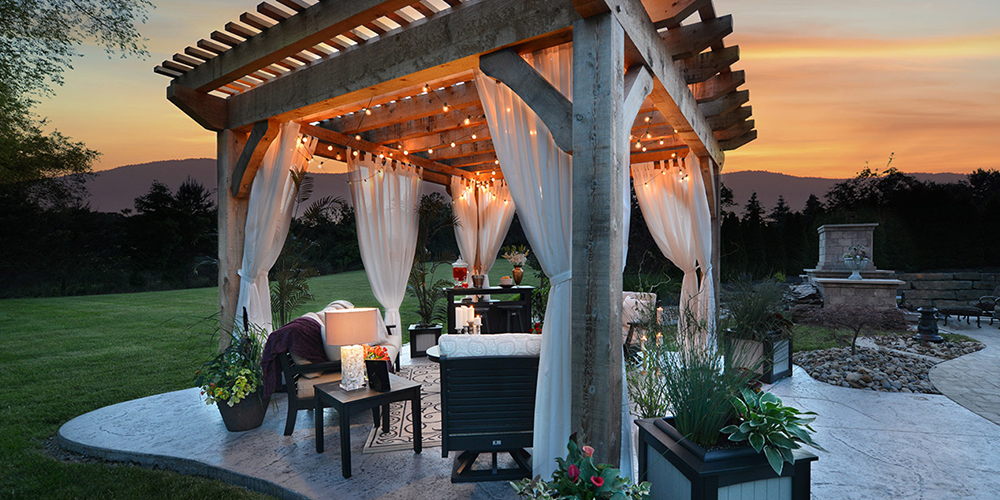 Until now, we discussed the temporary solutions, though if you're looking for a permanent fix for your backyard or any landslides, this might be the best resource for you. Typically found in gardens, a pergola is a structure with vertical posts or pillars that support a sturdy lattice of cross-beams. Pergolas are ideal for creating an extension of the home, offering a similar look to patios. A patio with a pergola is a great way to add value to a home. They are affordable as compared to Gazebos but still expensive than a regular canopy. Wood pergolas blend in nicely in wooded surroundings and can be painted any colour you choose. Vinyl pergolas however are ordered in a wide range of colours and cannot be painted.
Gazebos are the most expensive option out there but totally worth it. It's like a one-time investment giving you a lifetime supply of fun quality family time. Maybe you don't have a lawn—or a large estate. Does that mean a gazebo is wrong for you? Maybe, maybe not. But a gazebo is only one style of outdoor living space. If you enjoy outdoor living as much as indoor—entertaining friends, hosting family get-togethers, or enjoying the sights and sounds of nature—choosing the right space is an important decision. Its time fun needs to be taken seriously!
Installing it can be a tricky task until you are equipped with best quality hardware like Rods Tubing and Hinges
Umbrellas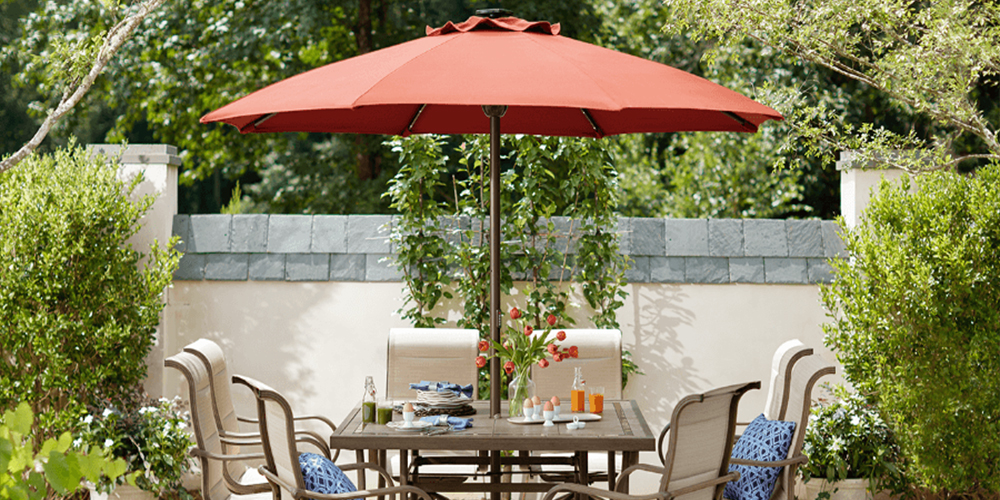 A patio Umbrellas won't only save you from the heat but also add a style statement to your living space. A large, offset umbrella attaches to your outdoor tables or seating area is the perfect way to have a shelter. One could look for umbrellas with built-in lighting or clips and tabs to add string lights and create a festive, warm glow once the sun goes down. But until the sun's up you could have a long conversation without sweating the life out of you or tolerate the humid feel of this autumn season.
Blackout Curtains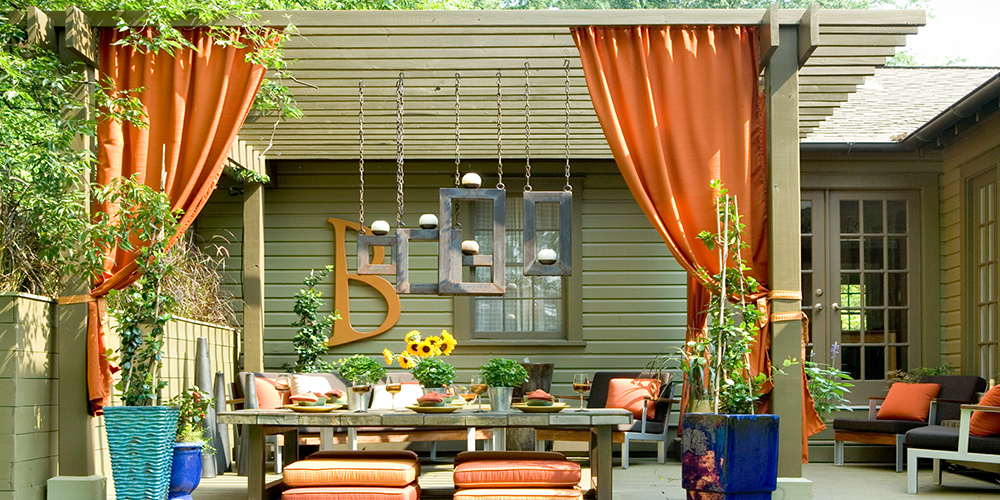 Curtains are the most obvious solution found in particular every household. They can easily block any exterior light. One could easily find very fashionable curtains available in the market which would suit your taste and match your house aesthetics. Also, energy-saving blackout curtains with an insulating lining or backing also curtail the heat that penetrates your home. Also make sure you use right classic brass tubing and end caps to make it sturdy and strong and not have any future formalities. Some blackout curtains also help dilute noise from outside to give you a cool, dark and peaceful retreat and a great place to watch a movie with the family.