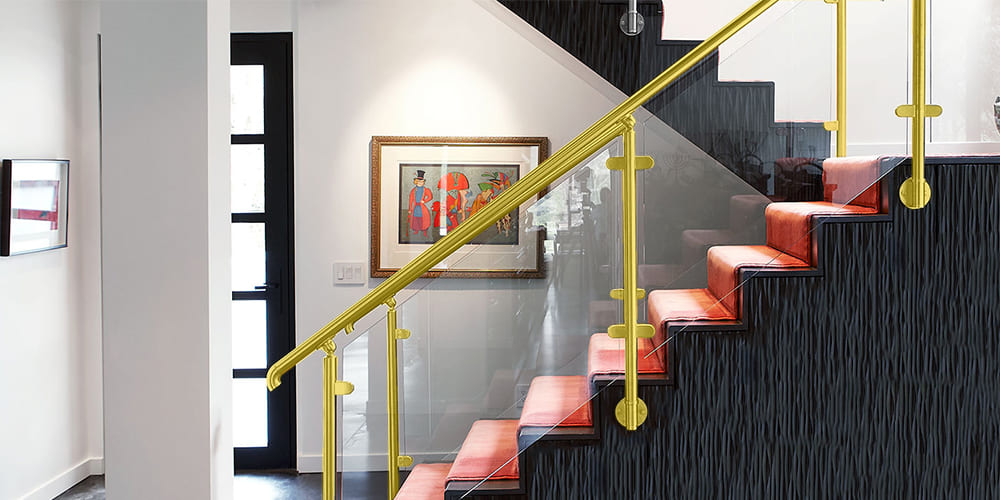 Staircases and handrails are an integral part of the building design. They are much more than the focal point of a home. They serve as a highly functional element that connects different heights. If planned and implemented properly stairs can become a decorative attraction of your home.
We at SignatureThings offer several styles of Brass Handrail Components, material, in various shapes, and sizes. There are various designs available for handrails including modern, classic, rustic and artistic that go very well with the interiors as well as the exterior of the building.
Without a much ado let us look at the handrail components that can be feasible in planning your handrail setup.
Before you Plan!
Choose a Staircase Design as per Below Pointers
As discussed above, designing isn't the only element that should be considered while making stairs. You must consider the space, dimension, security, and functionality also. Mull over the following pointers -
Staircase design should be at least 80 cm wide with an angle of fewer than 42 degrees.
Use a handrail when the steps are wider than one meter.
Both glass and metal are present-day materials that give a light and aesthetic manifestation
For condensed paces, helical or cylindrical set of steps is the best. Further, the space under the staircases can be utilized for petite space. However, a cylindrical stair shouldn't be mounted if we need to transfer large or huge objects up and down through them.
If the altitude considered for the staircase is long then stair with breaks are highly recommended.
Your local building codes will dictate how high railings should be and hand extensions in order for your stairs to be safe when changing levels.
Harmonize the brass handrails with glass, stainless steel or wood.
Choose from top quality brass components in a range of various finishes to suit your décor.
Usually, the surface finish is bright polished but you can select a fine satin finish. To avoid the need for frequent polishing a clear lacquer finish can be applied after polishing.
Choosing the Best Type of Handrail
Wooden Stair Railings

If you desire to offer a classical touch to your stairs then wooden handrails possibly will be the best option.

Brass Handrails or Metal Railings

Metals like brass, steel, aluminum, copper, etc. are the former choice when you need to give a very modern appearance to the handrails.

Glass Railings

Glass is ideal for any interior design. Used in many buildings, internally and externally balustrades support staircases, balconies, and provide safety and security. Glass balustrade combined with brass railings have become an extremely popular choice due to its countless benefits.
Bonus: You can uphold the uniqueness of the handrail by defining a particular shape for it. A lot of individuals prefer to pick a handrail devoid of any joints to have a homogeneous look and to create a dominant impact.
Selecting Handrailing Components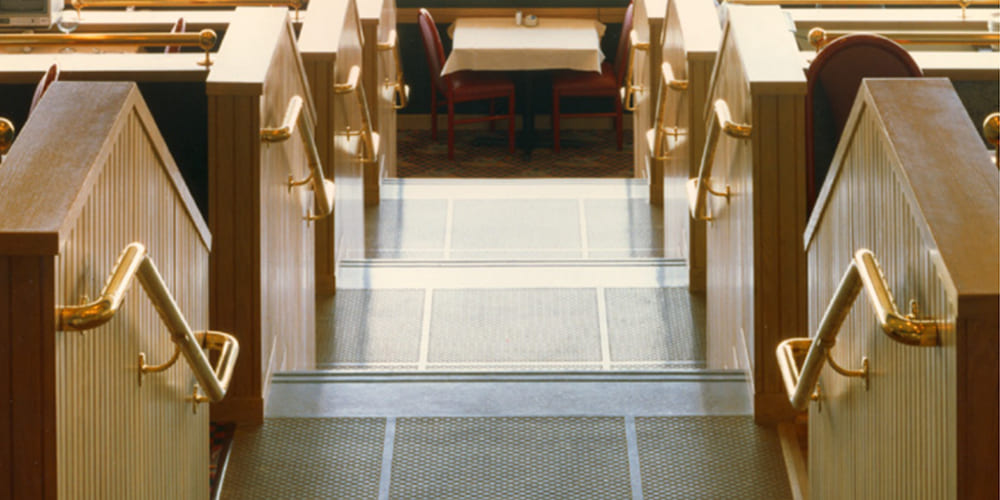 Below are some of the railing components that can be useful when installing a handrail. We have listed them below so that you can select the one as per your requirement.
SignatureThings is a brand in the
custom brass hardware
arena that has been working in the industry, supplying top quality handrails and its components for many years. Browse our collection to choose what hardware your home deserves.