Products tagged with 'Leather bags'
1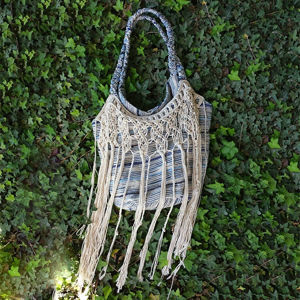 A multi purpose large shoulder satchel. Made in blue and white strip woven fabric.
Macramé style long loose fringe on one side of the bag.
Beige cotton lining inside with two pockets. 1 with a zip closure.
Bag has a magnetic snap closure and dog hook.
2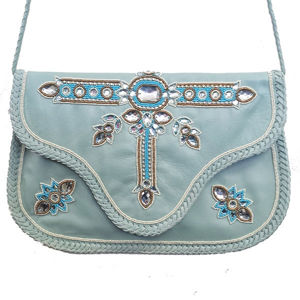 Geniune leather wallet with center crystalL bead work. Geometric pattern with glass bead .
Whip stitch border finishing around the clutch. Can be used as a cross body bag too!
YKK brass zip pocket inside. With magnetic closure.
An all season unique hand crafted leather clutch which defines a refined elegance.

3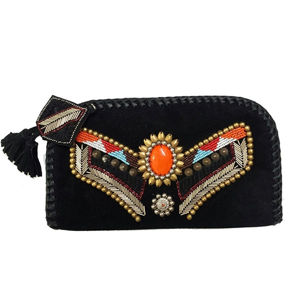 Genuine leather wallet with center orange bead and metal work. Tassel with leather embroidery and metal work. Whip stitch border finishing around the wallet.
YKK brass zip top. With 6 pockets on each side.
And one zipper pocket in the center. Back has metal craft to match.
An all season unique clutch to match a true spirit of style.