Products tagged with 'Ladies Purse'
1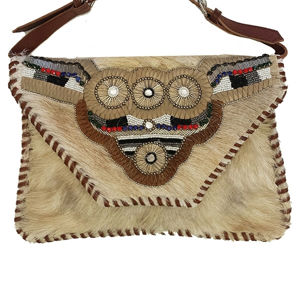 100% Hair on leather clutch . With a creative representation of the bull head in a geometric pattern .
Crafted with multi color beads and leather embroidery. Whip stich edge to the bag in brown leather to match the leather handle.
Magnetic closer with a brass zip pocket inside. A truly refined western look.
2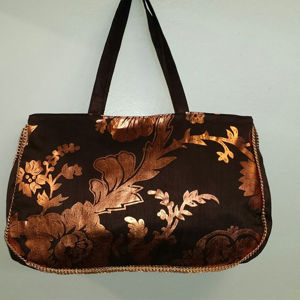 Rich brown dupion silk fabric bag with foil floral print in bronze color. Zip top closer. With two pockets inside. One pocket with zip. Satin lining. The Perfect fall bag to enjoy the season with.