Products tagged with 'hobobag'
1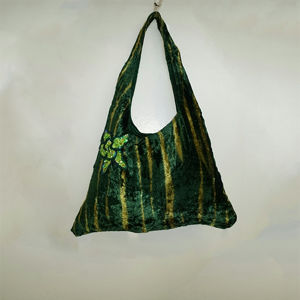 Deep green velvet hobo, with stripes and a sequence flower embellishment which is removable.
Can be used as a broach.
2
A large velvet Hobo. Multi color with crystal.
Metal and thread embroidery in the center and abstract strips on the sides.
A combination of gold and black makes it a dawn to dusk bag.