Products tagged with 'Flush End Cap'
1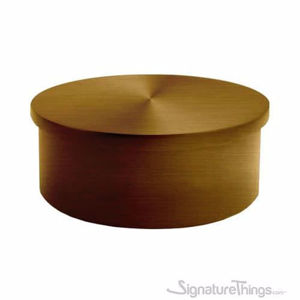 Flush End Caps for 1", 1 1/4" and 1 1/2" Lucite or Brass Rods is a good way to Cap the rods for a clean finish. The Lucite rod would be inserted inside the End Cap.

The End Cap can also be used as a way to Cap off any rod so a Decorative Final can be easily attached to the rod.

Decorative curtain rod finials add a refined sense of style to any space. Perfect for brass curtain rods accessories for a bedroom, living room, dining room, office, or kitchen.