Products tagged with 'Ethnic Fashion'
1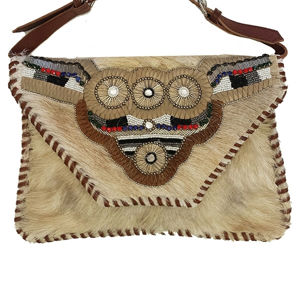 100% Hair on leather clutch . With a creative representation of the bull head in a geometric pattern .
Crafted with multi color beads and leather embroidery. Whip stich edge to the bag in brown leather to match the leather handle.
Magnetic closer with a brass zip pocket inside. A truly refined western look.
2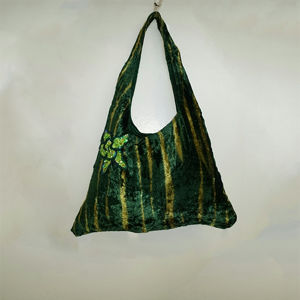 Deep green velvet hobo, with stripes and a sequence flower embellishment which is removable.
Can be used as a broach.
3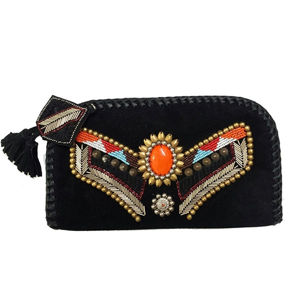 Genuine leather wallet with center orange bead and metal work. Tassel with leather embroidery and metal work. Whip stitch border finishing around the wallet.
YKK brass zip top. With 6 pockets on each side.
And one zipper pocket in the center. Back has metal craft to match.
An all season unique clutch to match a true spirit of style.