Products tagged with 'Elegant'
1
This brass-Lucite combination of Lucite Cube Handle set is perfect for adding an accent to your contemporary home. Add a charm to your entryway with this acrylic handle, the masterpiece.
2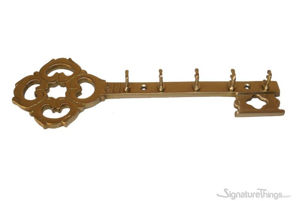 Hang your keys up in style and never lose them with this elegant key shaped holder. Beautiful brass key hanger organizes keys with 5 sturdy key hooks. It will add a nice touch to your decor, and last for years to come. This key hanger will make a great stocking stuffer, and gift for friends and family.
3
Store your magazines, books, and catalogs in style with this brass and glass rack. The Approximate Dimensions are 17" HIGH X 11-1/2" WIDE X 16-7/8" DEEP.