Products tagged with 'Drapery rod hardware'
1
This sleek design combines the popular ball and windsor designs into one unique style that will add an eye-catching touch to your drapery.
Vintage curtain rod finials on either end provide a visually balanced appearance.

These beautiful Brass Curtain Rod Finials easily screw onto the ends of your curtain rod to add a refined finishing touch to your window treatments.
2
This standard Double End or Center Drapery support bracket can be used for wardrobe hanging rods, drapery, curtains, towel bars, and closet tubing. You can use this with Brass or Lucite / Acrylic Rods. The Bracket can be customized to any Diameter rod combination. This is a new product, additional information coming soon. If you have questions please call 480-463-1912
Decorative Double end or center support bracket can be used to mount 2 curtain rods. Create layered treatments for light and privacy control.
3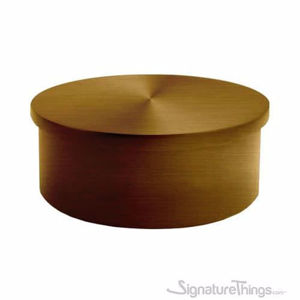 Flush End Caps for 1", 1 1/4" and 1 1/2" Lucite or Brass Rods is a good way to Cap the rods for a clean finish. The Lucite rod would be inserted inside the End Cap.

The End Cap can also be used as a way to Cap off any rod so a Decorative Final can be easily attached to the rod.

Decorative curtain rod finials add a refined sense of style to any space. Perfect for brass curtain rods accessories for a bedroom, living room, dining room, office, or kitchen.