Products tagged with 'Brass Accessories'
1
This is a premium quality Adjustable Wire Pulls with modern and elegant design. Crisply designed with durability to stylize your home, these are 1/2" thick This unique drawer pulls are the perfect accent for traditional & modern style dresser cabinets or furniture and is crafted from a high-quality brass material for long lasting quality & durability.

Made of high quality brass with multiple finishes, Sturdy and durable, practical for a long time. Our Decorative Cabinet Hardware can be used across the home to revitalize your kitchen or bathroom and can offer an update to any furniture piece.
2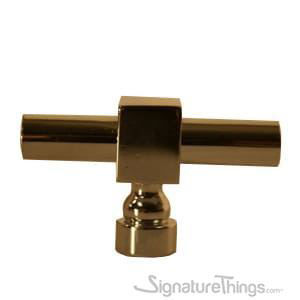 This brings elegance to your cabinets from common wire pulls. This traditional solid adjustable wire pulls has a simple, versatile design that works well with nearly any style of home decor. These are 3/8" thick.

This Elegant unique drawer pulls excellent addition to any kitchen cabinet, furniture door, cupboard, desk drawer, wardrobe drawers, shoe cabinet, chest, bookcase and much more!
3
The Traditional Art Decor Garment Hook is perfect for entryways, hallways and kitchens. Accented with sculpted ball tips, this classic hook adds extra storage where it's needed and dresses up any area of your home.

The Garment hook are ideal for hanging coats, towels or bags, whether in the entryway, bedroom, kitchen or bathroom. They are simple, practical and at the same time elegant.